 The more SmartTrash® learns,
the more efficient, effective and profitable it becomes.
By installing the SmartTrash monitor and optimizing compactor pickups without causing "pack-outs" or unnecessary hauls, expensive transportation costs can be saved. SmartTrash offers a simple and reliable solution which has been proven to save our customers a minimum of 25% on their waste disposal and recycling expenditure.
Get A Demo
Purchase
Visit us at Waste Expo 2022. Booth #2962. Set up an appt.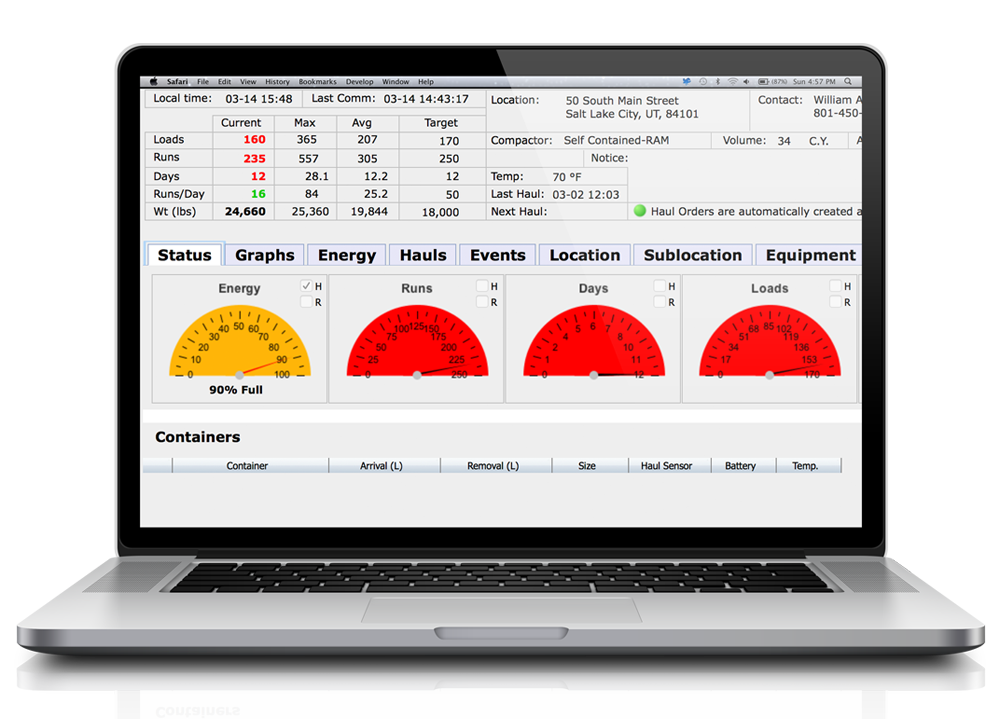 Why Customers Choose SmartTrash
Saving time, money and energy. Go ahead, pick three. Customers love how SmartTrash drives real, meaurable benefits.
Pays for Itself
We maintain competitive pricing, and SmartTrash actually saves you money!
Our Service is Unmatched
We go the extra mile to ensure you are satisfied with our service and products.
Ever-Evolving Technology
SmartTrash is continually being developed to bring you the latest capabilities leveraged across a wide spectrum of installed customers.
Reporting and Analytics
Comprehensive suite of customized downloadable reports, including Usage Activity, Dates & Weights, and Environmental & Financial Savings.
Time Saving
SmartTrash will take care of requests directly with your service provider freeing you up to do other things associated with your job.
Eco-Friendly
Building a Cleaner Environment - Fewer trips equates to less traffic, fuel & CO2.
Check out this brief animation about what SmartTrash does.
success story
Big Pharma enjoying Big Savings on waste disposal costs
A multinational San Francisco Bay Area pharmaceutical company has just enjoyed a 44.04% reduction in its monthly waste disposal costs. All 15 of its compactors – both standard ram and augur types – experienced reduced pickups and increased load densities. And, along with the financial savings, these efficiencies contributed to the company's sustainability goals by reducing CO2 emissions by 286 lb. in one month.
View Product
Your Success Story
Made Smart
with SmartTrash
It's time to add some "smarts" to your compactors, chutes, and balers by installing SmartTrash.
SmartTrash allows users to retrofit a wide variety of trash management equipment and make them internet-enabled.
It's time to start saving time, money, and energy!
Get Smart